Latest News

NSD inagurates its satellite office in the Sydney CBD.


In August 2009, New Space Designs inagurated its satellite office located in the Sydney CBD.

In line with the vision of the company, the satellite office will facilitate easy access to its roster of business and technical consultants to its clients.
Postal Address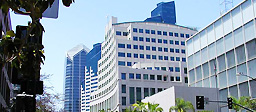 57a Queen Victoria St,
Bexley, NSW 2207

Office : 02 8509 5251
Fac : 02 9587 2839
nsd@newspacedesigns.com.au